Large organizations such as a fast food or retail chains have unique challenges when updating or improving their front line training. Front line-units can be quite diverse when it comes to the level of importance or the amount of resources assigned to training activity. For the sake of discussion, we will use a large, fictional government department as an example of this type of organization.
This particular fictional government department has hundreds of individual front-line offices. Unsurprisingly, every front-line employee is required to complete annual professional development training in many different areas. A few examples include Drug and Alcohol Awareness, Workplace Safety, and Racial and Ethnic Education.
The department provides online and in-class professional development courses. Though many employees prefer a face-to-face class, they are unable to attend the department-sponsored classes because their location is so remote and the local offices do not have the financial and personnel resources to support in-person training. Instead, the front-line departments must supply their own trainings in these areas.
That's where the situation gets tricky. How does leadership prescribe curriculum for each district to maintain uniformity and effectiveness? One solution might be to implement a training curriculum management system using Learning Environment Modeling™.
Learning Environment Modeling™, or LEM, is a powerful visual modeling system that allows you to communicate curriculum clearly and accurately. Learning Environment Modeling™ provides learning professionals with a system of visualization tools that enhance understanding and decision-making about the design of a learning environment.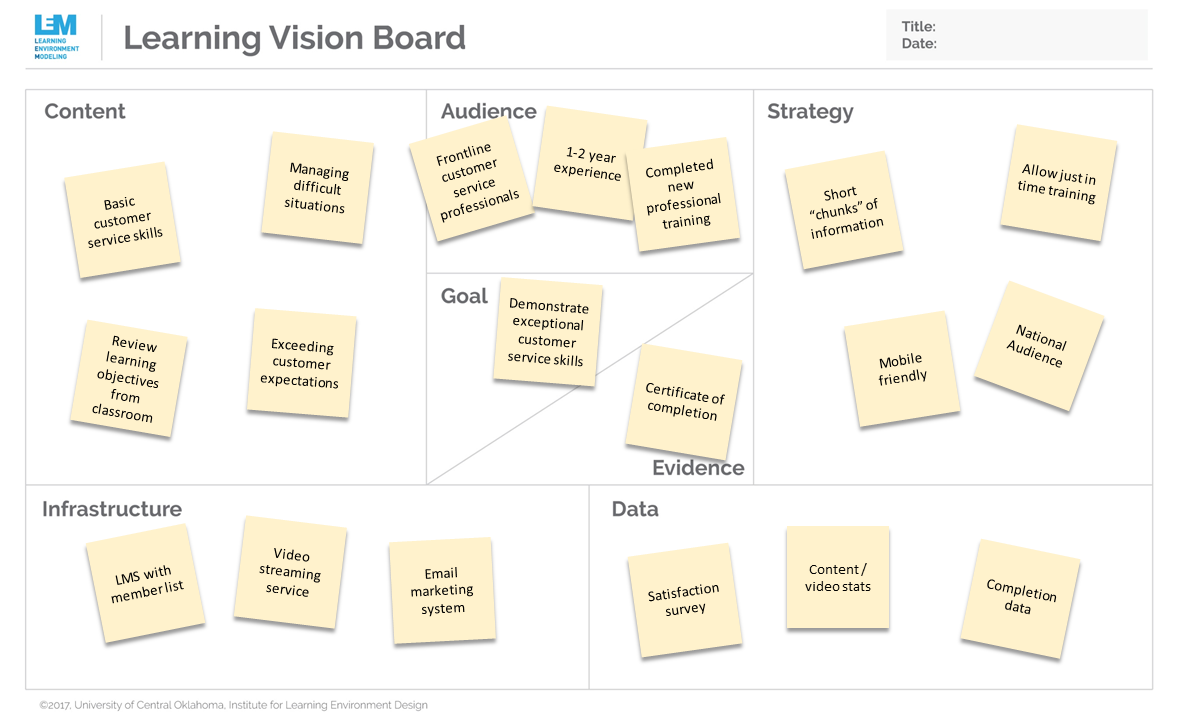 An important part of planning your learning curriculum is creating a learning vision. A learning vision helps you clarify ideas and create value for learners. Learning Environment Modeling™ provides a method for defining a learning vision with the Learning Vision Board. This tool provides a framework for beginning and growing a learning vision. It also helps competing visions come together, enabling collaboration.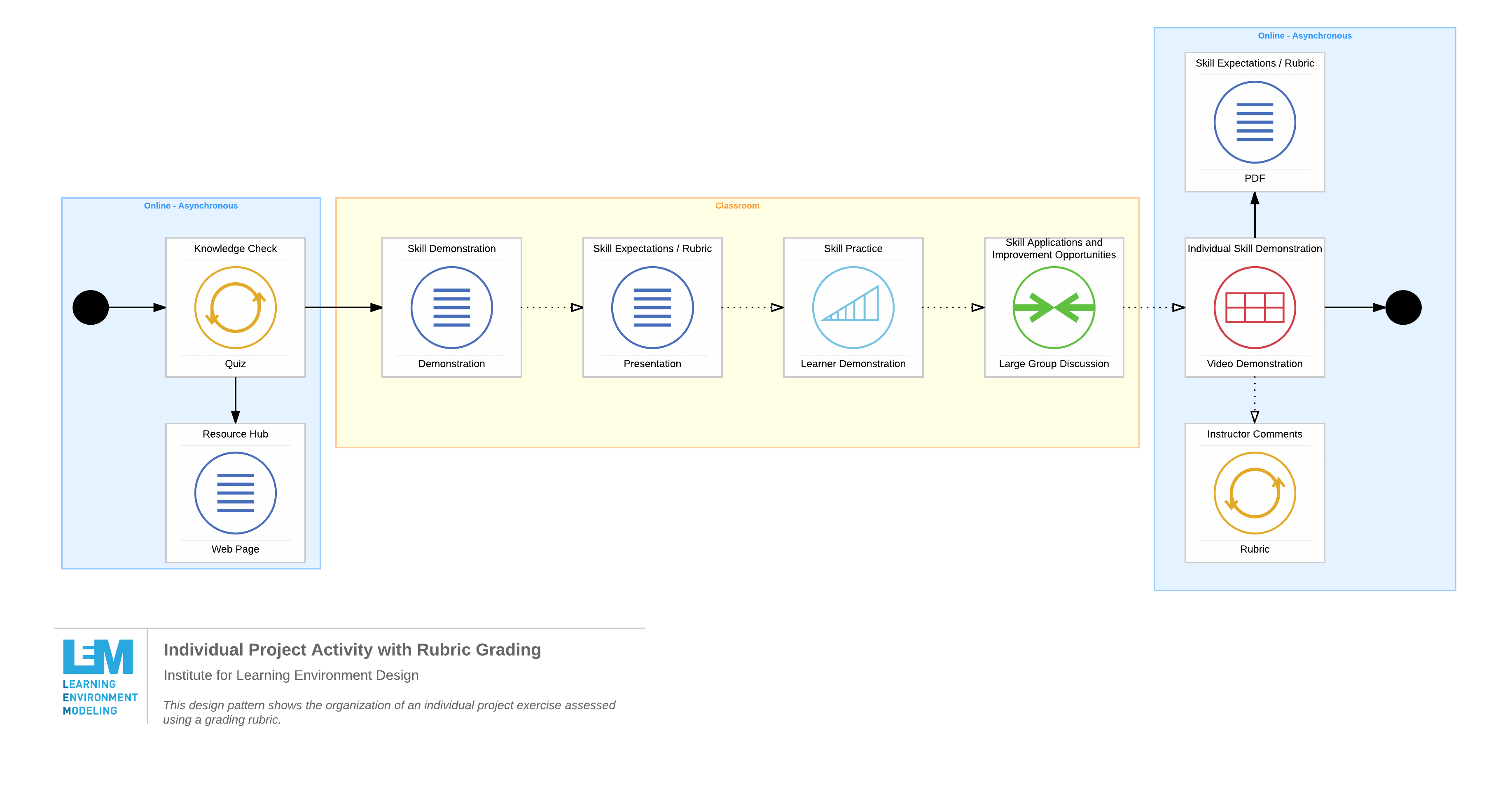 Another foundational component of Learning Environment Modeling™ is the Learning Environment Modeling Language (LEML). This language represents training curriculum visually with five symbols used to produce a flowchart-style graphic. This graphical model provides a "blueprint" that can be used in those remote locations but still maintains the uniformity and quality necessary for effective training. The modeling "language" is easy to understand and helps improve communication and collaboration significantly.
These examples begin to show the power of Learning Environment Modeling™. LEM helps large, distributed learning organizations plan and implement their training efforts with staged, deliberate planning tools. These clear plans help save time and money, improve communication and collaboration, optimize available resources, and minimize risk. LEM makes what would otherwise be a nearly impossible task, manageable and effective.